BOOKS on PHILATELY
Philatelic Bibliopole
Leonard H. Hartmann
---
Propaganda
---
Catalogue Of Propaganda-Advertising Postal Cards of the U.S.S.R 1927-1934
By George V. Shalimoff and George B. Shaw, Edited by Jean R. Walton
The book is in English with translations of all Russian text on the postal cards into English. Published by the United Postal Stationery Society
This catalogue - approximately 300 pages, illustrates each of the "Propaganda cards" issued by the Soviet Union between 1927 and 1934, and provides a translation into English of the Russian text on those cards. In addition, the Forerunner section illustrates all 22 of the very rare 1926-7 cards with advertising, and each of the Tashkent cards is also pictured, with translation provided. Included are a topical cross-reference, and a concordance with other catalogue numbers [Michel, H&G, Listov], a Finder listing to enable collectors to quickly find a particular card, and a description of the formats of the cards on which these illustrations appear.
Printed in black and white, 8½x11", color laminated plastic covers, wire spiral bound, on archival quality paper. An historical background puts these cards into the perspective of their time period, and the translation into English of the text opens doors of understanding to an era gone by.
Translations and illustrations on facing pages allow the collector to identify a card and understand the content. Besides the basic listing of all 308 cards, the forerunner section provides illustrations and translations of these sometimes confusing cards - making it easier for the English-speaking collector to differentiate these cards, and have some idea of the nature of the ads included on them.
2002, to go to press Sept 15, 2002, available October 2002, a limited edition book, the actual print run will be influenced by the number of prepublication orders.
Delivered to a US mailing address $50.00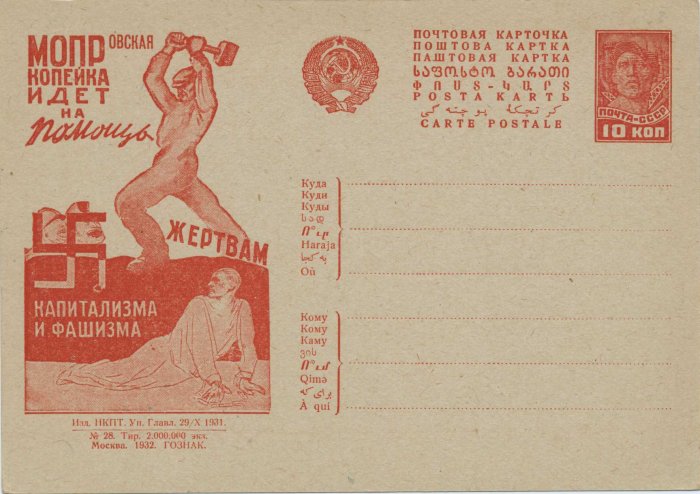 Propaganda Cards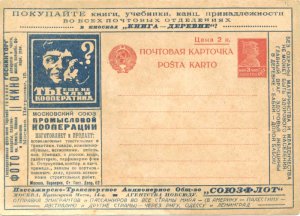 Forerunners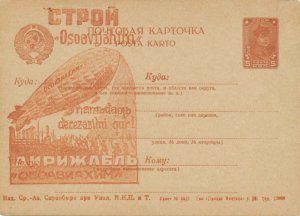 Tashkent Cards
---
Philatelic Bibliopole
PO Box 36006, Louisville, Ky 40233, USA
A Quick E-Mail to Leonard Fax 502, 459-8538, Phone 502, 451-0317
Return to PB Home Page
---